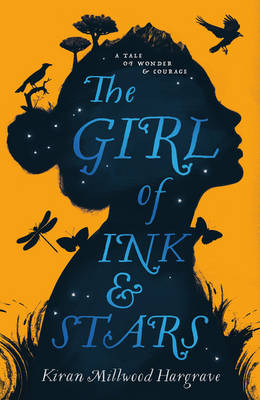 Forbidden to leave her island, Isabella dreams of the faraway lands her cartographer father once mapped. When her friend disappears, she volunteers to guide the search. The world beyond the walls is a monster-filled wasteland – and beneath the dry rivers and smoking mountains, a fire demon is stirring from its sleep. Soon, following her map, her heart and an ancient myth, Isabella discovers the true end of her journey: to save the island itself.
This was the third of the books I bought after book club, and I picked it up because it has a pretty cover and lots of copies were stacked together on a table, as it was the Waterstones Children's Book of the Month. I read the back, saw that it involves islands and adventures and maps and girls doing cool stuff, opened it to see how physically beautiful it is, and added it to my pile.
It's glorious. A really solid adventure story, with family trouble, and murky pasts, and myths that maybe are actually partly-forgotten histories, and unexplained murders, and unexplained events, and going on a journey somewhere unknown. Isabella is an excellent character, full of conflict and bright optimism. It's original, and has that important quality of making the reader feel like they're on a quest, too.
I loved The Girl Of Ink & Stars, and I hope it makes its way onto the bookshelves of everyone who, like me, loved Sally Lockhart and Lyra Belacqua, Narnia, Swallows & Amazons, and so on. An absolute delight.